Original Wildlife Acrylic Paintings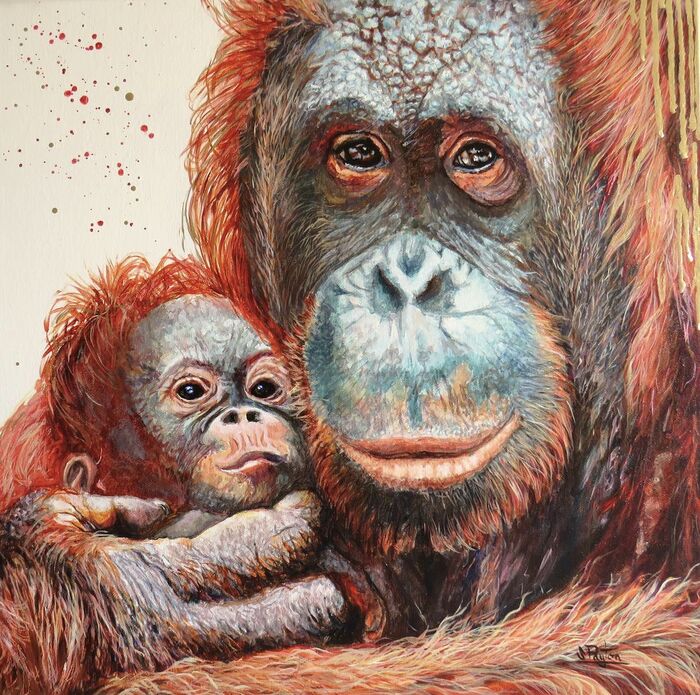 Original 50cm x 50cm box canvas acrylic painting of a mother Orangutan, tenderly holding her baby. The painting has a contemporary edge with gold running down the one side and speckled in the other corner.
This painting is unframed so you can either hang it as it is (the edges are painted), or frame it in a frame of your choice.
Price £470. This painting is currently available from the Exhibition of Wildlife Art.
www.ewa-uk.com.